About Us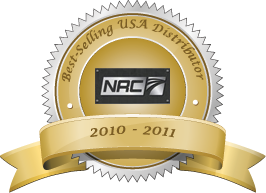 Frank Yarasezski started Future Wrecker Sales in 1987 when he became a distributor for NRC Industries, based in St-Paul D'Abbotsford, Canada. NRC is a leader in the towing industry. They offer a broad product line to fill all of your needs from 15 ton to 60 ton units. Being a tow operator himself, Frank recognized that NRC Industries manufactures unsurpassed equipment for use by towing and recovery professionals.
Located in Amsterdam, New York, Future Wreckers sales is the distributor in the Northeast from which to purchase your towing and recovery equipment. At Future Wrecker Sales, we specialize in building the finest quality wreckers in the industry.
We also carry a wide range of high-quality parts and accessories. We are confident you will have the ultimate experience in purchasing your equipment from Future Wrecker Sales. Frank wants you to enjoy the process of purchasing your wrecker and know that you are getting the exact unit you want and one that will meet your needs.
Frank's professionalism and level of customer service are unmatched – before, during and after the sale. As a testament to our superior service, our family of repeat customers continues to grow.
Frank looks forward to discussing your wrecker needs. Call us today at (518) 842-2988.